Mesler
Kitchen, Bar
and Lounge
Services provided
Art Direction, Branding, Collateral Design, Design, Illustration, Logo and Identity, Print
Creative
•
Art Director
•
Designer
Mixing the arts and sciences. Mingling people and stories. Creating gathering experiences.
Mesler Kitchen, Bar and Lounge is an intimate and eclectic space located inside of the Sophy Hotel in Chicago, IL. Its new brand is inspired in equal parts by science, art, mathematics, and literature and is intricate in its design and articulate in its practice. Mesler's logo combines the wise botanics of sage and thyme and is illustrated with mathematically precise line-work, which contrasts with the soft fragrance of the herbs.
Printed collateral was inspired by an array of materials found in the disciplines of art, science, and literature. Menu holders mimicking the folder of a first draft of a report use a heavy, tactile green stock and are fastened with golden post brackets for quick version updates. Drink menus are printed on templates that use standard printer registration marks, and a lounge menu blends fine art with fragments of an abstract expression. Bar snack offerings are displayed within a scientific diagram, with a translucent mylar cover that layers a geometric representation of a mathematical equation.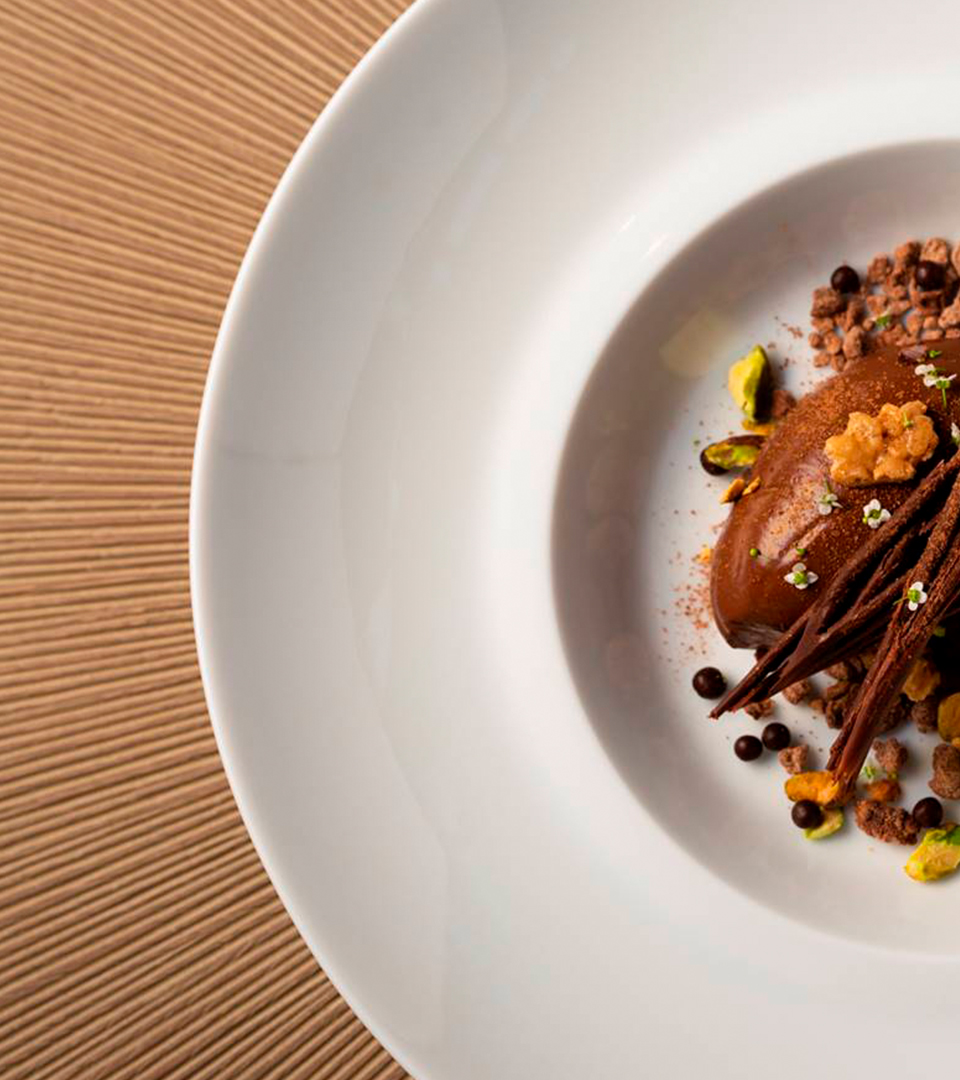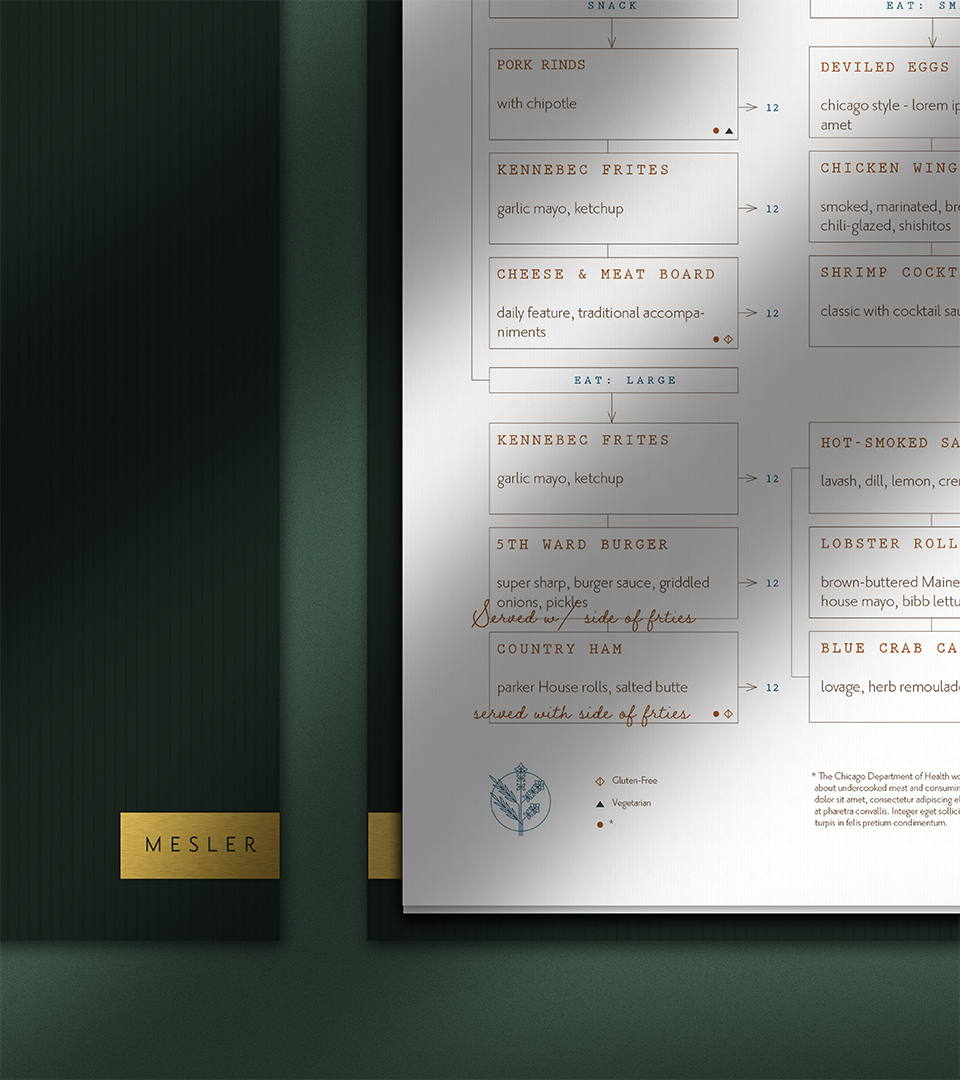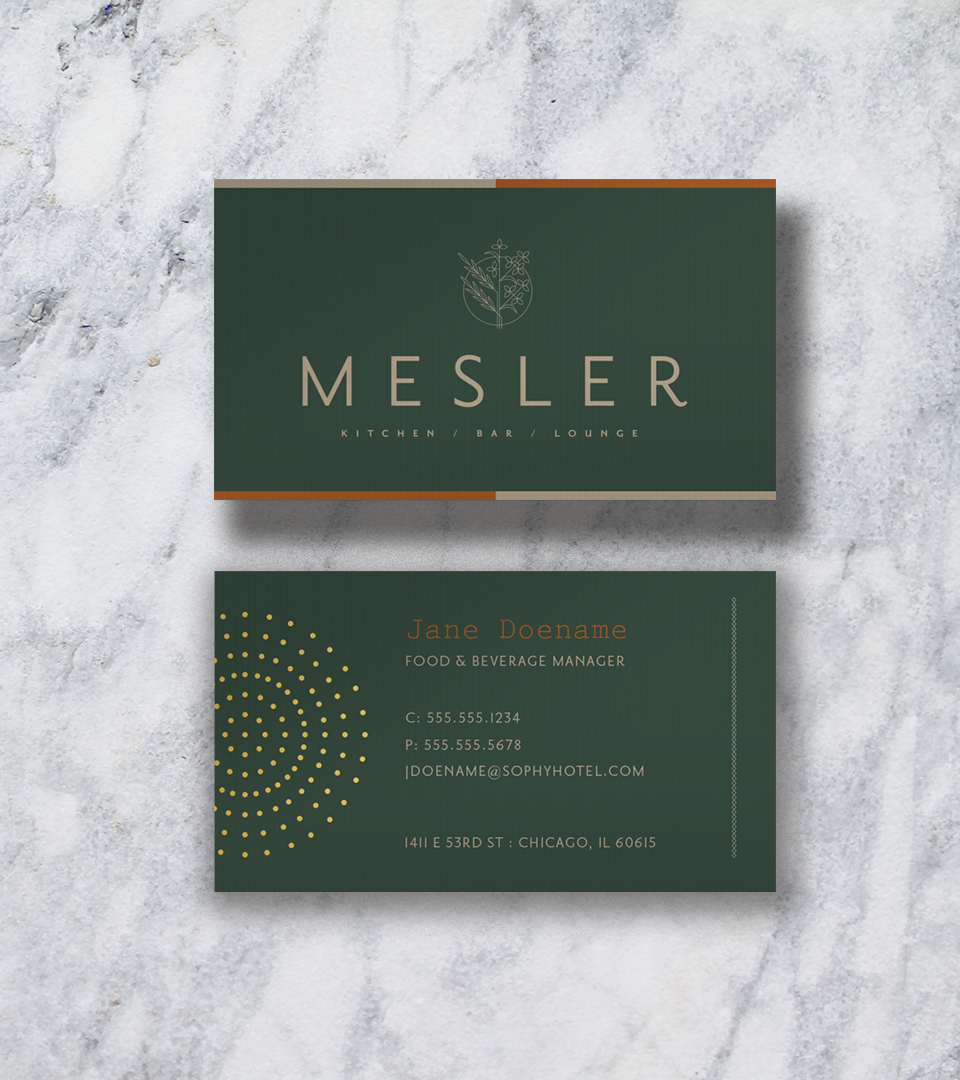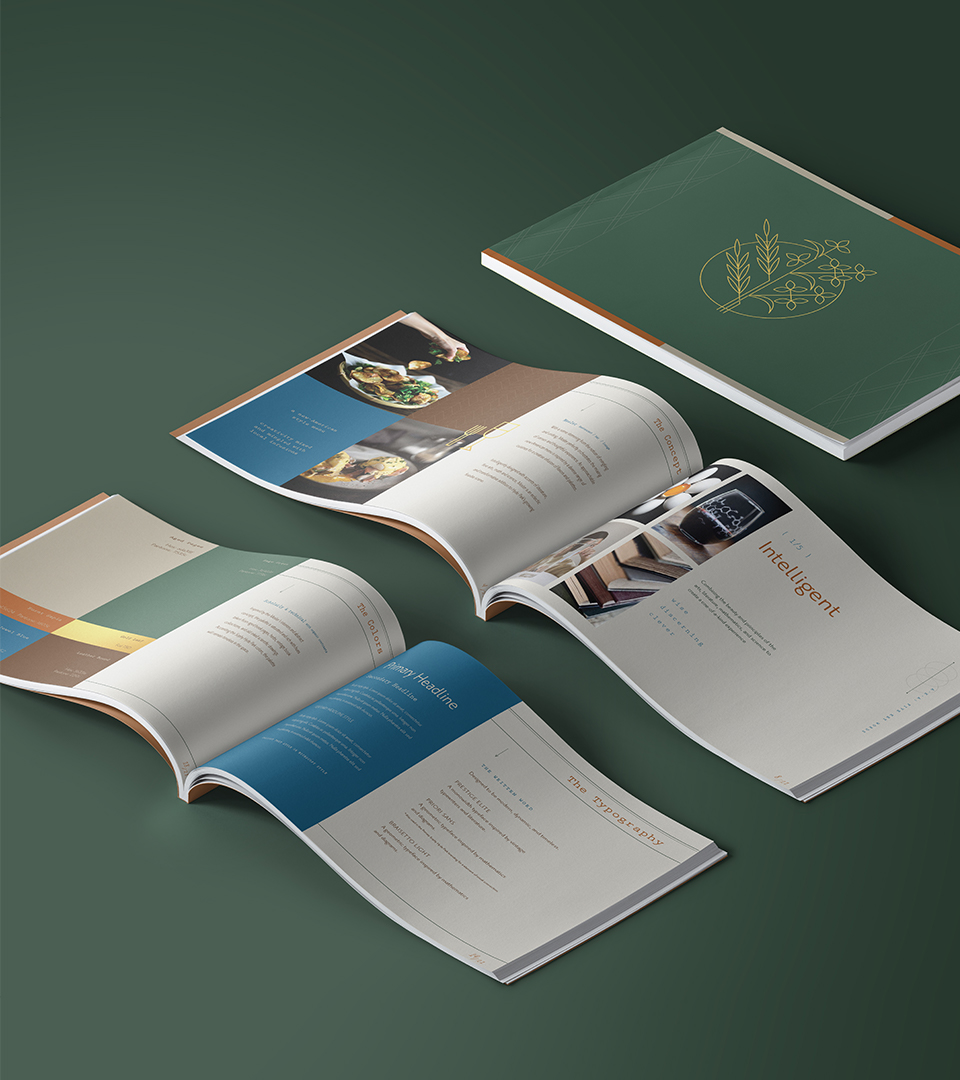 Mesler offers a setting to indulge your senses, appetites, and thoughts. Vintage library cards, scientific tables and diagrams, and old textbook typography found in the interiors of Mesler are subtly woven into the brand collateral. Just as eclectic and exciting as the brain of a genius, the brand of Mesler is buzzing with intrigue and the hunger for more.